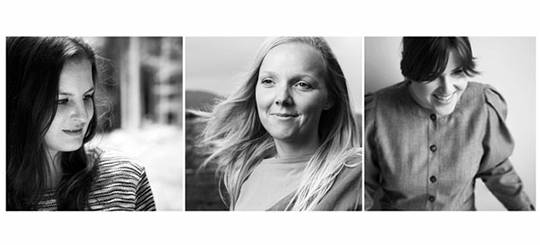 Culinary Art Gathering
// Discover, live and taste (y)our art
Am 27. September findet von 16.00 bis 23.00 Uhr im Garten der Villa Paulick, Seewalchen am Attersee, das allererste Culinary Art Gathering statt. Die Sommerresidenz des Gustav Klimt imponiert mit einer Kulisse, die KünstlerInnen seit jeher kreativ werden ließ. Auch die Organisatorinnen des Gatherings sind selbst am See aufgewachsen und wissen den Einfluss der Region zu schätzen. Wir werden uns wiederfinden in einem Setting, das uns verzaubert, das uns zum Wasser, zum Bootshaus, in die Villa lockt.
// We search for realness, the real feeling of a subject, all the texture around it.
Ein kulinarisches Erlebnis – draußen in der Natur. Ein roh gestaltetes Setting, das Wert auf Natürlichkeit legt. Ein Abend, der uns den Akt des Essens feiern lässt. Wir tauschen Zutaten für ein kreatives, natürliches Leben voll Farbe. Zutaten wie regionales Essen und Getränke, Handwerk, Design, Kunst.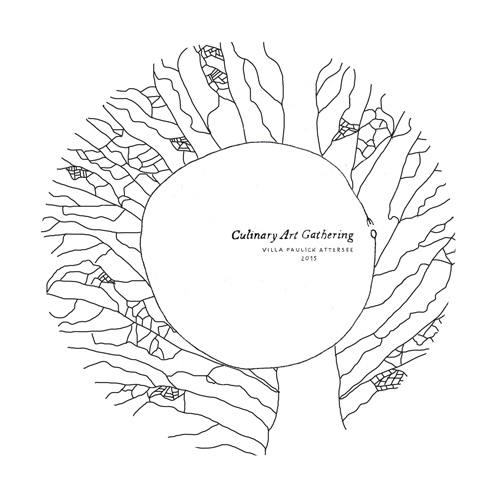 // Es gibt etwas zu feiern! You – creative, vibrant set designers and food providers, culinary artists …
… das Leben, den Reichtum der Natur, den wir nutzen und wertschätzen, das natürliche Chaos und die Ordnung, die Menschen, die mit uns an einem Tisch sitzen, die uns bereichern und mit denen wir teilen.
// … and three designers creating this event from their hearts.
CHRISTA GAIGG Photography. Set Design. Graphic Design. _www.authentic.co.at
KARIN HUFNAGL Multimedia Design. Culinary Art. Living Spaces._www.oteloegen.at
MARTINA LASINGER Product Design. Concept Design. _www.martinalasinger.at
Anyone who discovers amazing figures in plumes of steam, entire landscapes in kitchen 'waste', arcane patterns in a chaotic pile of dirty dishes, philosophical messages hidden in recipes or food labels, can once again become what we all have always been (before we became IT experts, actors, sales agents, etc.)—an artist.

Wir bedanken uns jetzt schon für euer Mitwirken, Teilhaben und dabei Sein.
Das komplette Programm findet ihr hier: Culinary Art Gathering
Eure Teilnahme ankündigen könnt ihr hier: SAVE YOUR SEAT
Eine Kooperation der CREATIVE REGION Linz & Upper Austria, der Otelo eGen und des Culinary Art Gathering.
---
---
---