User centered and inclusive design approaches in the fashion industry for creating a better tomorrow
The fashion industry is one of the world's largest polluters. Climate change and the associated desire for significant change brings new challenges for the industry. As a consequence, all those involved are rethinking sourcing, production and distribution processes.
One answer lies in the latest manufacturing technologies that are currently not only changing fashion itself, but also design and production methods. Within 36 months of co-creation, designers and artists, scientists and technology experts were co-researching on the implementation of these new technologies in the fields of fashion and material design, smart textiles and sustainable finishing.
On the 4th of November 2021, the results of these projects are being presented and brought up for discussion at AHOY Berlin, Wattstraße 11, 13355 Berlin.
We invite experts, media and interested industry representatives to experience these inspiring outlooks into the future!
TALK: INCLUSIVE DESIGN FOR SOCIAL INNOVATION (1:30 pm):
In an inspiring talk with design curator Anna BERNAGOZZI, artist and designer Hellen VAN REES future challenges in (fashion) design with a focus on social and sustainable goals are being discussed – followed by a Q&A-session with the experts.
OPEN GALLERY: PIONEERS OF FUTURE FASHION (3:00 pm):
The talk is followed by a presentation of the 20 projects within the framework of START-S Lighthouse pillar Re-FREAM. Experience the prototypes in presence of the co-creation teams, connect with inspiring and pioneering artists and designers and discuss the results of these unique collaborations.
Find out more about theRe-FREAM projects on www.re-fream.eu
REGISTER FOR FREE (including finger food and drinks):
https://www.eventbrite.com/e/pioneers-of-future-fashion-tickets-195789390337
Note: participation is limited to 30 places. First come – first served!
COVID19-INFO: We follow the German 3G-Regulation (vaccinated, recovered, negative test) at registration.
Re-FREAM – new concepts for the future of fashion
As a pillar of the STARTS Programme (Science + Technology + Arts) of the European Commission, Re-FREAM invited artists and designers to team up with a community of scientists to rethink the manufacturing process of the fashion industry. www.starts.eu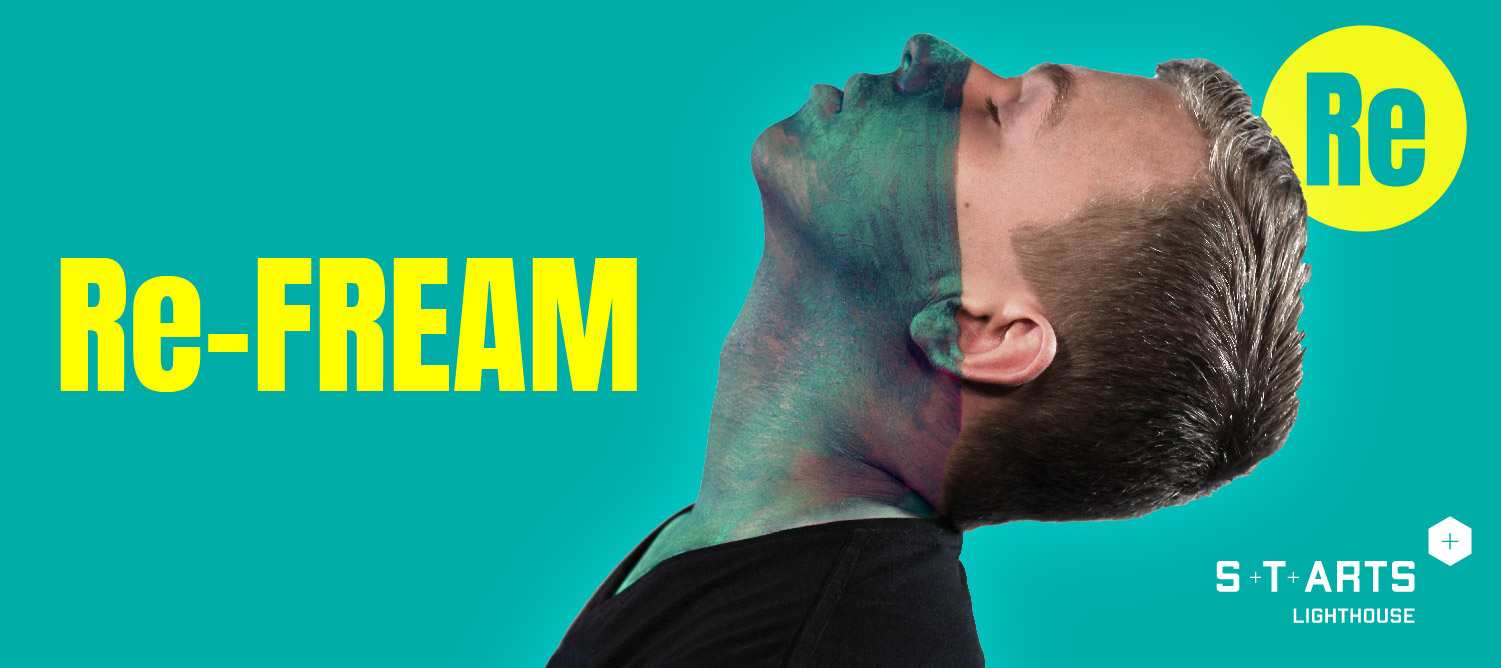 Re-think fashion! "Re-FREAM" ist ein Begriff aus den USA der 50er Jahre. Er beschreibt Menschen, die aus der Norm fallen; all jene, die Dinge anders machen. Unter dem Motto "rethink fashion" arbeitet das internationale Re-FREAM Team mit genau solchen Menschen: Artists, Designer*innen und Technolog*innen aus ganz Europa denken in Co-Creation die Modeindustrie neu.
Re-FREAM ist ein Projekt im Rahmen des EU Horizon 2020 Programms und gehört zur STARTS Familie. Unser Team besteht aus einem internationalen Partnerkonsortium aus dem Bereich Creative/Fashion, Technologie, Industrie und Science.
Webseite zum Projekt: https://re-fream.eu